August 14th, 2022
Heirloom tomatoes have almost reached the top of the arch and I've thinned them out significantly to allow for better airflow. Next year I'd like to grow up both sides equally and have them nearly connect at the top. This worked out very well and I think looks really nice especially at this point in the summer.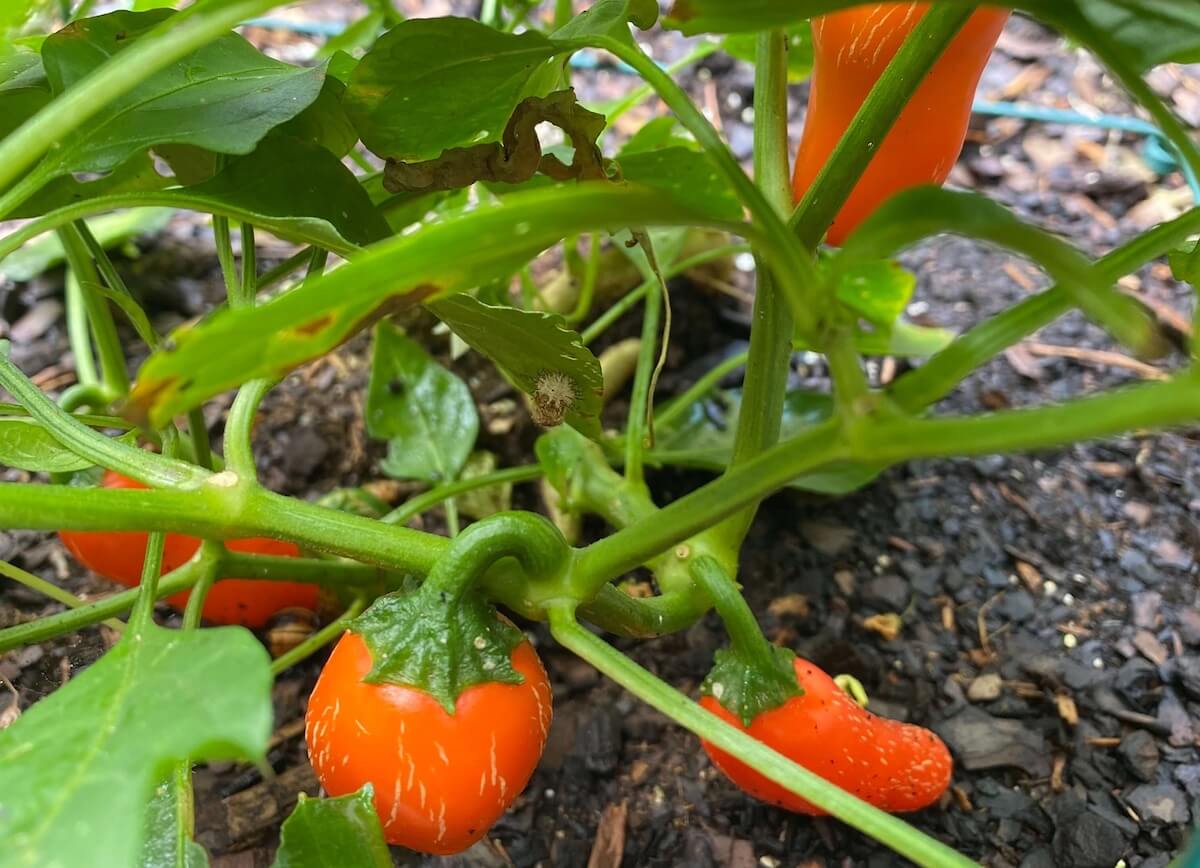 My pepper plants are finally starting to produce fruit. This is an Orange Jalapeño that I started from seed and while it didn't grow to the height I was hoping for it is still a nice color and good for making salsa.
Pulled up the cucumber plants that went crazy and replaced them with some Carolina Reapers and Chocolate Habaneros. These were originally started from seed and grown in grow bags but I like them transplanted here. They've started producing fruit but it is not quite ripe yet.